February 5, 2014 in Events by admin
    
The Healthy Heart Coalition has a strong community following, connecting partners, members and friends locally and nationally who are passionate about the "unprecedented" policy work we are accomplishing! As we transition our communities into healthier networks, we will follow the "heartbeat" of the community on a regular basis. Watch for regular updates!
Keep safe and warm today. Plan to attend our "panel discussion" on health disparities (and solutions) featuring Deputy Sharon Ricks and Dr. Kim White at the Atlanta Community Food Bank (732 Joseph E. Lowery Blvd.) Atlanta, GA 30318 from 8:00 – 10:30 AM Thursday, February 26, 2015
                      The Value of Community Partnerships
      National Center for Chronic Disease Prevention and Health Promotion
 from the Division of Population Health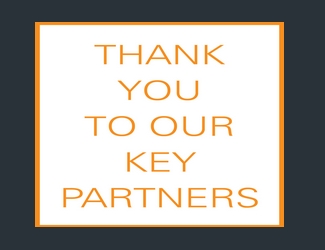 The Centers for Disease Control and Prevention's Principles of Community Engagement defines community engagement as the process of working collaboratively with and through groups of people afflilated by and with geographic proximity, special interest, or similar situations to address issues affecting the well-being of those people.. Community partnerships are a powerful vehicle  for bringing about environmental and behavioral changes that will improve the health of the community and its members. These partnerships help mobilize  resources and influences systems, change relationships among partners, and serve as catalysts for changing policies, programs and practices.
Dr. Michael P. Eriksen brought an astounding message to our Community Action Against Heart Disease summit. He is the distinguished Dean of Georgia State University's School of Public Health (and GSU's School of Public Health are amazing partners with the Healthy Heart Coalition). He helped the Healthy Heart Coalition "kick off" the 2013-2014 season with such a powerful message that "rocked " the entire city of Atlanta! The Healthy Heart Coalition heard his message "loud and clear", we understood the important direction he described, we picked up a new powerful focus THAT DAY!  We began a new community empowerment that transcends us into a bold response to action! Thank you Dr. Eriksen. As we approach our next "Community Action Against Heart Summit" we are ready for the challenges. We have created successful outcomes around policy, system and environmental change on a local and national agenda. Thanks to powerful partners at Georgia State University, our communities are engaged and relentless! Join us for next Community Action Against Heart Disease Summit coming soon, on March 18 and March 21, 2015!
 The Healthy Heart Coalition's "Community Action Against Heart Disease" summit changed our community forever! Thank you to our Robert Wood Johnson Foundation training team, our Coach – Professor John Stewart at GSU School of Public Health. We are still excited about this event, and we would like to share our gratitude to our Healthy Heart Commissioner, Joan P. Garner and Ms. Monitque Eppinger for their dedication and support of community empowerment, and cardiovascular disease prevention and intervention.
The Healthy Heart Coalition is dedicated to providing all communities with on-going support, resources and a collaborative approach to day-to-day life style changes for the prevention and intervention of cardiovascular disease. Through our partnership and leadership training with the Robert Wood Johnson Foundation, we provide an evidence based approach that empowers our community to new levels of success.  We are in the community everyday helping citizens of all ages, ethnicities, stages in life and differences, provide opportunities to create better health outcomes for everyone! Whether you have a cardiovascular condition – including heart disease, stroke or diabetes -  or not, lifestyle education is essential to enjoying a good quality of life and preventing deaths. Our Healthy Heart Coalition meetings are designed to create a shift in thinking. We provide new cutting-edge strategies that move our collective agenda forward. Each month we take "giant" steps forward leaving behind "business as usual" for new frontiers!  Only the best national leadership material, training guides and collaborations go into our meetings to delivery, rejuvenate, expand, renew, collaborations that take all stakeholders on a forward moving journey. The Healthy Heart Coalition's meetings fill change agents with what they need to continue a boundary spanning mission that is personal, it is bold and it is urgent!
                                         Events:
                                  Our Next Healthy Heart Coalition Meeting 2/26/15
February 26, 2015  8:00 – 10:30 AM   Healthy Heart Coalition Meeting at the Community Food Bank 732 Joseph E. Lowery Blvd. NW, Atlanta, GA 30318 ~ Featuring Deputy Sharon Ricks and Professor Kim Ramsey White and a lively panel that is sure to leave everyone wanting more! Thank you Dr. White for your incredible devotion, for creating awareness within the community. We salute you for the brilliant, manner in which you go beyond the call of duty to improve health outcomes for the community.
                                                                                 Thank you for making a difference!
                                        Thank you Deputy Sharon Ricks!
         Thank you for your willingness to work collaboratively with the Healthy Heart
           Coalition and the community to bring policy, system and environmental change
               to our communities.
Thank Ms. Theresa Godbold, your efforts as a dynamic Healthy Heart Coalition junior team leader is commendable!
Thank your Cecily Garrett you are a wonderful Healthy Heart Coalition partner!
Upcoming Events ~ Healthy Heart Coalition
                               Healthy Heart Coalition "Day on the Capitol Hill"
March 6th 12:30 – 4:30 PM
                                                      Walk With A Doctor
March 7th 9:00 AM
The Atlanta West End Watershed Alliance Lionel Hampton Trail 390 Willis Mil Road The first Saturday of the month at 9:00 AM
                 Healthy Heart Coalition Up Coming Meetings
 February 26 2015  - March 26, 2015 – April 14, 2015
Meeting Time 8:00 – 10:30 AM
           732 Joseph E. Lowery Blvd
                                                    Atlanta, GA 30318
                                                                                                                  March 26, 2015
                                                        April  14,2015
                                                          May 12, 2015
                                                         June 25,2015
                                                           July 23, 2015
                                                         August 11, 2014
                                                   Meetings are held from 8:00 – 10:30 AM
                                                 732 Joseph E. Lowery Blvd. Atlanta, GA 30318
In recent years, medical researchers have documented the important role that diet plays in the prevention and treatment of heart disease. The preventative goals of a "heart health"y diet are to: 1. Lower high serum cholesterol levels 2. Control blood pressure 3. Maintain normal blood glucose levels in diabetes 4. Maintain ideal weight, and (while exercise is not a dietary component, it is essential) 5. Regular exercise
                                                 Swimming For Your Heart
          
                                          Coming soon, Healthy Heart Coalition's Swim Program!
For years, experts have been saying that swimming is great for your health and simply one of the best exercises out there. Yet, many of the benefits of swimming are unclear to the average person.So what really makes swimming such a wonderful exercise?

Swimming uses almost all the major muscle groups, and places a vigorous demand on your heart and lungs.
Swimming develops muscle strength and endurance, and improves posture and flexibility.
Swimming is especially useful for people who are overweight, pregnant, or with leg or lower back problems.
Swimming is a great sport for people of all ages and all proficiency levels.
Swimming provides most of the aerobic benefits that running does, with many of the benefits of resistance training thrown in.
Swimming does not put the strain on connective tissues that running, aerobics and some weight-training regimens do.

Swimming for fitness is rapidly gaining in popularity because it is ideal for almost anyone – from competitive types to the physically challenged. Whether you swim laps or do aerobics in the shallow end, swimming is an ideal exercise. Aquatic exercise and therapy are used to treat and prevent several physical ailments. In addition to its therapeutic role, there are several aquatic activities that are very popular for recreational purposes. An individual's ability to swim and feel comfortable in the water creates opportunity to get involved in other water sports such as kayaking, canoeing, sailing, and water skiing.

The buoyancy factor makes swimming the most injury-free sport there is. Water exercises benefit seniors, pregnant women, arthritis sufferers, or anyone with an injury. One of the biggest advantages is flexibility. In water, body weight is 1/10 of what it would be on land. For example, if you weigh 150 pounds on land, you weigh 15 pounds standing in chin-deep water, hence, range of motion in water is much easier. Also, fitness exercise in water can be done more often because of the low incidence of high-impact injuries and is more effective because movement in water has 12 times greater resistance than movement in air. For pregnant women, water exercise strengthens and tones the muscles used during childbirth. For the elderly, water fitness is safe, fills the need for exercise, increases a body's range of motion and is a low-impact exercise. For those with weight problems, water helps the body naturally rid itself of excess water and salt. As physical therapy, it gradually and gently rehabilitates and relaxes muscles and joints that have stiffened or atrophied.Beginning swimmers need to know that ones resting heart rate decreases 10 beats per minute in water, and maximum heart rate decreases by 10 to 30 beats. The heart puts out just as much blood as in other exercises because it pumps more volume with each stroke, but more slowly. No one is certain why heart rate decreases in water, but the lower temperature and lesser pull of gravity in water may be the cause. In any case, if you know what your exercise heart rate should be, that number should be lower by at least 10 beats when you swim. Swimming is a good sport to take up if you would like to increase your muscle and strength endurance. It is also good for increasing your stamina and improving your cardiovascular system by improving the bodies' use of oxygen and allowing the heart to work less strenuously.

                     Healthy Heart Coalition Partners

                                           

10, 000 Women & Families

                                         "Heart Campaign" Partnership 

          

        

          

                           RWJF – Co-Hort Group